Central loses to South Mountain in 5 sets
September 20, 2023 by Enrique Ortega, Arizona State University
---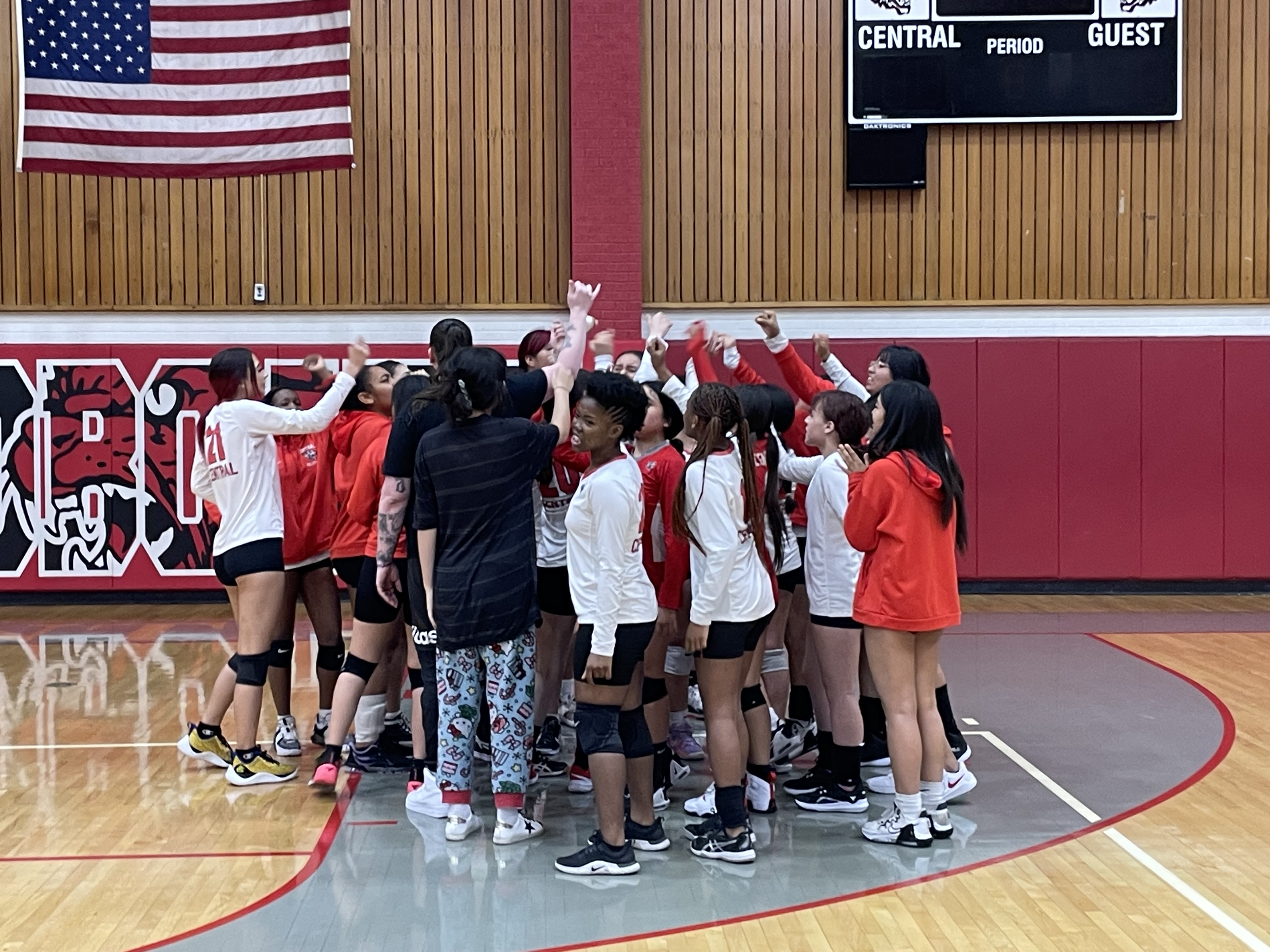 Enrique Ortega is an ASU Cronkite School of Journalism student assigned to cover Central High School for AZPreps365.com
After splitting the first four sets with the Central Bobcats, the South Mountain Jaguars jumped out to a 9-1 lead and won the decisive fifth set, 15-4, Tuesday night at Central.
Both teams played their first five-set match of the season with the final scores of 20-25, 25-16, 25-18, 22-15, and 4-15.
After falling behind in the fifth set, the Bobcats put together a 3-0 run to make it 4-10, but any momentum was stalled when the game was stopped for a few minutes after the referees were uncertain of a call.
Central seemingly scored a fifth point after a Jaguar touched the ball before it went out of bounds, but the referees called a replay.
"It should have been a touch and it should have been our point," Central coach Kristin Harris said. "I honestly think that was a tipping point of where our attitude got a little bit defensive rather than attacking and being aggressive. We were defensive and upset."
South Mountain finished the final set on a 5-0 run to end the night.
Harris felt positive about the fifth set but said her team was missing key players due to reasons outside of volleyball and that played a crucial role in the outcome.
"We were confident," Harris said. "We really thought we had it. I think that we just needed our whole team tonight and we just did not have all the pieces that we usually do."
Central freshman Alyssa Hernandez had a standout performance with eight kills and five aces. She said the team will be prepared for the next time they are in a five-set situation.
"I think the next time we go (to) five sets, I think we'll all be more mentally ready for that," Hernandez said.
Other key players for Central were junior Bethany Ulibarri and senior Clarice Johnson. Ulibarri finished with seven kills and two aces while Johnson had nine kills, three aces, and six blocks.
South Mountain coach Paula Spratlen-Mitchell gave credit to the way Central played.
"They kept their energy up," Spratlen-Mitchell said. "Even when they were down, they were not un-energetic. They were still fired up, they were still hungry, they were going after it. Hats off to Central. They battled and they just made us fight even harder."
The Bobcats will take a lesson from the game as they look ahead in the season.
"We really have to be able to be flexible and adaptable," Harris said. "When we're accused of something or when a call doesn't go our way we really have to have that short-term memory so we don't continue that. Usually, we can use it as fire that pushes us further. Tonight I think we just got a little upset."
Central (4-4, 3-3) and South Mountain (5-3, 5-3) both play again on Thursday at 6 p.m. Central will travel to Sierra Linda and South Mountian will host Betty H. Fairfax.