Notes from the North: Bradshaw Mountain, Winslow, Lee Williams football programs all trending up in 2023
September 20, 2023 by Brian M. Bergner Jr., AZPreps365
---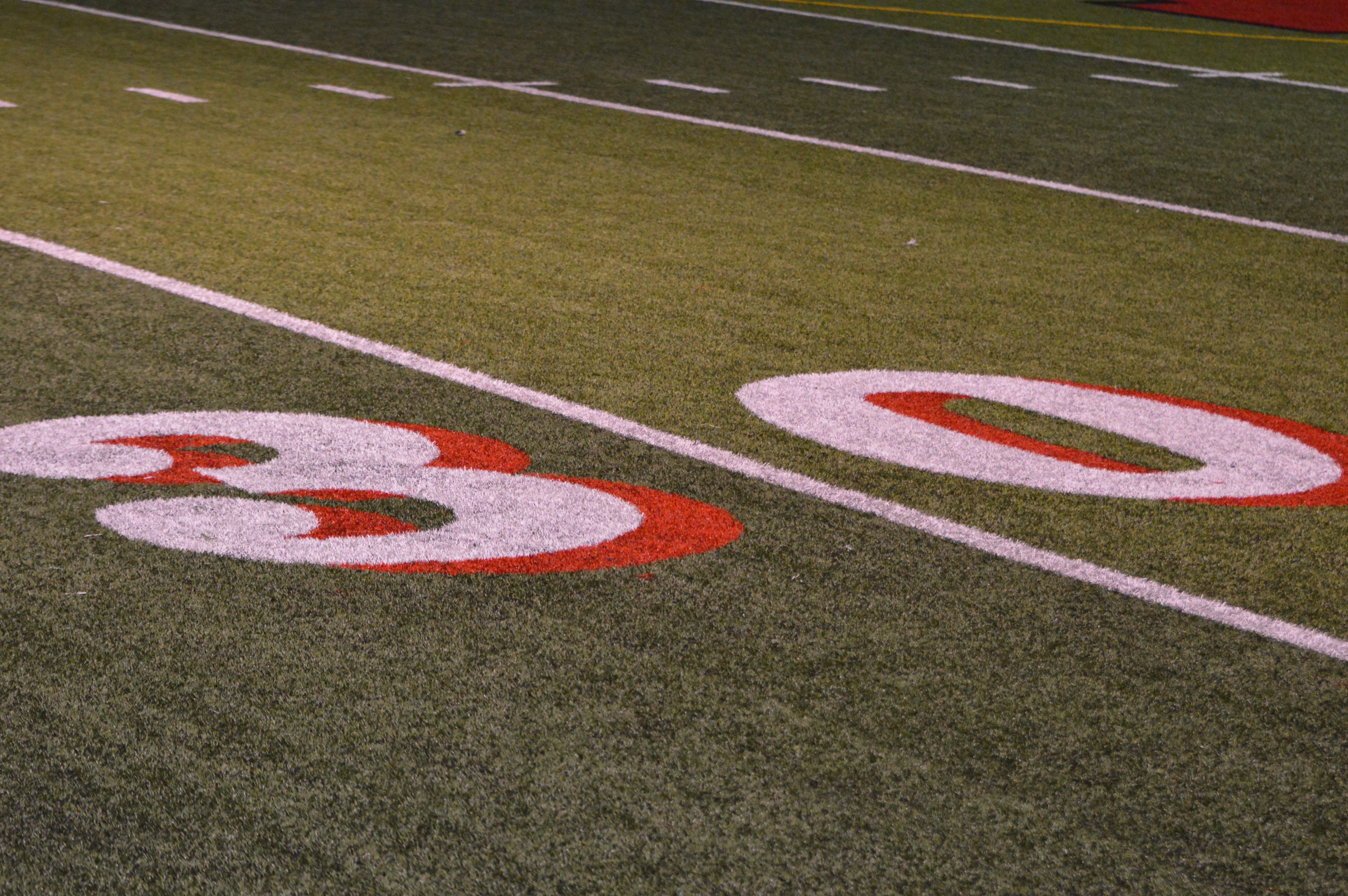 PRESCOTT VALLEY — Bruce Normandin completed all five passes he threw for 109 yards and two touchdowns, Kaleb Dekens added two scores and Bradshaw Mountain football made quick work of St. Mary's in a 41-20 win Friday night.
Gabriel Ricketts led the Bears (3-1, 0-0 4A Grand Canyon) in rushing with 80 yards on 12 attempts. Jordan Kelley and Brayden Munday each had a score in the victory.
Bradshaw Mountain heads to Week 6 with a road trip to Apache Junction on Friday, Sept. 22. Kickoff is set for 7 p.m. After the game with the Prospectors, the Bears begin region play with their first contest at Coconino on Sept. 29.
FLAGSTAFF 27, DESERT SUNRISE 0
MARICOPA — Jadon Wetzel racked up 157 rushing yards on 26 carries and scored three touchdowns to lead Flagstaff to its first victory of the season with a 27-0 shutout over Desert Sunrise on Friday night.
The Eagles (1-3, 0-0 4A Grand Canyon) lost three consecutive games to open the season, all three at home at the NAU Walkup Skydome, including a 14-13 loss to Winslow in Week 4.
Desert Sunrise quarterback Mike Wallace completed 21 of 32 passes for 192 yards and one interception. The Golden Hawks were held to only 10 yards rushing on the evening.
Flagstaff visits Copper Canyon on Friday, Sept. 22, then opens Grand Canyon region play the following week against Mingus in Cottonwood.
Kickoff Friday is set for 7 p.m.
LEE WILLIAMS 49, MOON VALLEY 19
KINGMAN — Noah Petrauschke threw for two scores and ran for two more, leading Lee Williams to a 49-19 victory over Moon Valley on the road Friday night.
It is the fourth straight victory to start the season for the Volunteers (4-0, 0-0 4A Grand Canyon), which have beaten Lake Havasu (57-35), Sierra Linda (34-7), Wickenburg (43-0) and now the Rockets to open the 2023 campaign.
Petrauschke connected on 9 of 13 passes for 150 yards and two touchdowns, and had nine carries for 124 yards and two scores.
Yocum led the Volunteers with 188 yards rushing on 15 carries and two scores, while Izaiah Orozco had a touchdown.
Moon Valley (0-3, 0-0 4A Skyline) is scheduled to play Alhambra on Thursday, Sept. 21 with a kickoff time of 7 p.m.
The Volunteers will face their biggest test of the season Friday, Sept. 22, with a road trip to Mohave. The Thunderbirds (5-0, 0-0 3A West) used to be a region foe for Lee Williams, but recently moved to 3A.
Kickoff is set for 7 p.m.
WINSLOW 44, GANADO 0
WINSLOW — Ty DeSpain threw four touchdown passes and Winslow pitched a shutout defensively with a 44-0 win over Ganado on Friday night.
The Bulldogs (4-1, 2-0 3A North) had four straight road games to start the fall campaign, but finally played in front of their home crowd and treated them to a 44-point blitz in the process.
DeSpain completed 8 of 14 passes for 173 yards and the four scores, while Bryce Williams led Winslow in rushing with 90 yards on 13 carries and a touchdown.
Michael Romero-Cortez and Rudy Gonzalez each scored a touchdown as well for the Bulldogs, which have now won three straight.
Winslow heads to AIA newcomer Crismon on Friday, Sept. 22. Kickoff is set for 7 p.m.
Ganado (2-2, 0-1 3A North) welcomes River Valley this week at 7 p.m.
Brian M. Bergner Jr. has covered professional, collegiate and high school sports for more than 20 years. Follow him on Twitter @AzPreps365Brian. Have a story idea? Email Brian at bbergner@azpreps365.com.