Tempe shuts out Coronado in grind match
September 21, 2023 by Cooper Hancock, Arizona State University
---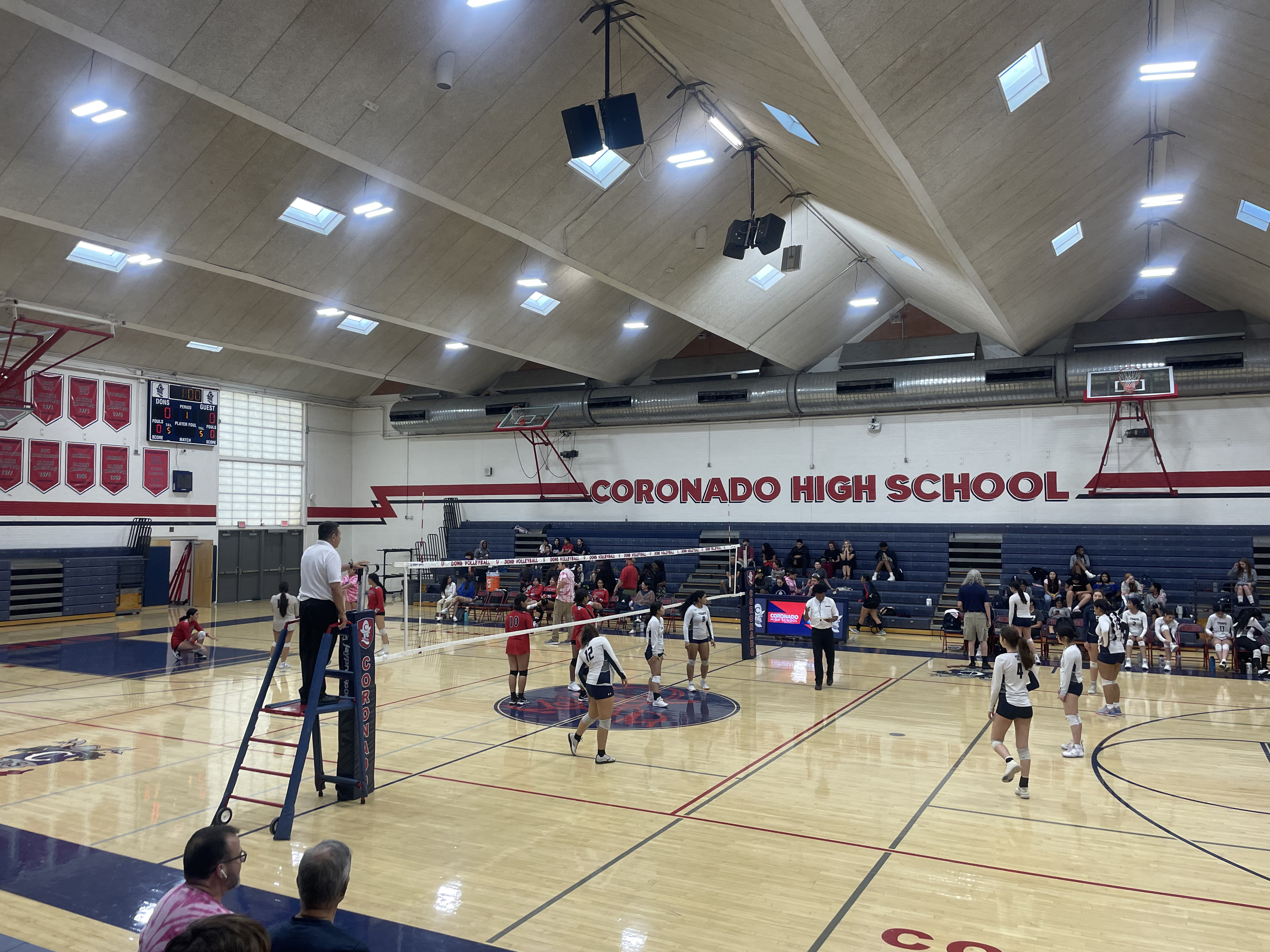 Cooper Hancock is a student journalist at Arizona State University assigned to cover Coronado High School for AZPreps365.com
Coronado was swept at home 3-0 by Tempe on Wednesday.
The winless Dons' (0-7) struggles continue as they haven't won a set this season. However, Tempe wasn't as dominant as the final score suggests.
The Buffaloes (3-5) lost the first set by just two points and the third by three. Both teams struggled with communication, but excelled in different parts of the match.
Coronado shined in the blocking column while Tempe served well and had timely kills. The Dons head coach Alex Smothers described the match as a new experience for his team as their first regional match of the season, after beginning the season facing top-ranked opponents.
"Dealing with those nerves, dealing with a new environment was our biggest struggle to overcome, once we got that we got things rolling," said Smothers.
Smothers and his team remain inspired, taking away any positives from each and every match.
Coronado scored over 20 points for the first time this season and had a strong blocking game from juniors Ellie Simon and Haily Hereau.
Regardless of the Buffaloes' win, they believe there remains areas of improvement.
"It was not our most consistent effort but there was a lot of good energy and we made plays when we needed to," said Tempe head coach Doug Kiefer.
Tempe's success came from continually overcoming deficits. One of the team's standout players, senior Rowan Hill, knows that there are ways she and her teammates can build on their shutout win.
"We need to keep our energy up and push through no matter what and communicate with each other so that we can finish our games faster," said Hill.
The victory placed the Buffaloes in a very good spot. They won both of their first two 4A Black Canyon region games against Tempe and Cortez. Kiefer and the Buffalos played a total of 12 preseason matches in preparation against regional opponents.
"Early season we played a lot of tough competition, that was the whole purpose of playing those teams so that we would be stronger, being able to run well and have a fast tempo," said Kiefer.
Both teams will continue regional play next week. Coronado takes on Apache Junction on Sept. 26 and 28. Tempe will play against Marcos de Niza on Sept. 27 and Dysart on Sept. 28.