Ironwood Ridge over Marana 3-1
September 21, 2023 by Andy Morales, AZPreps365
---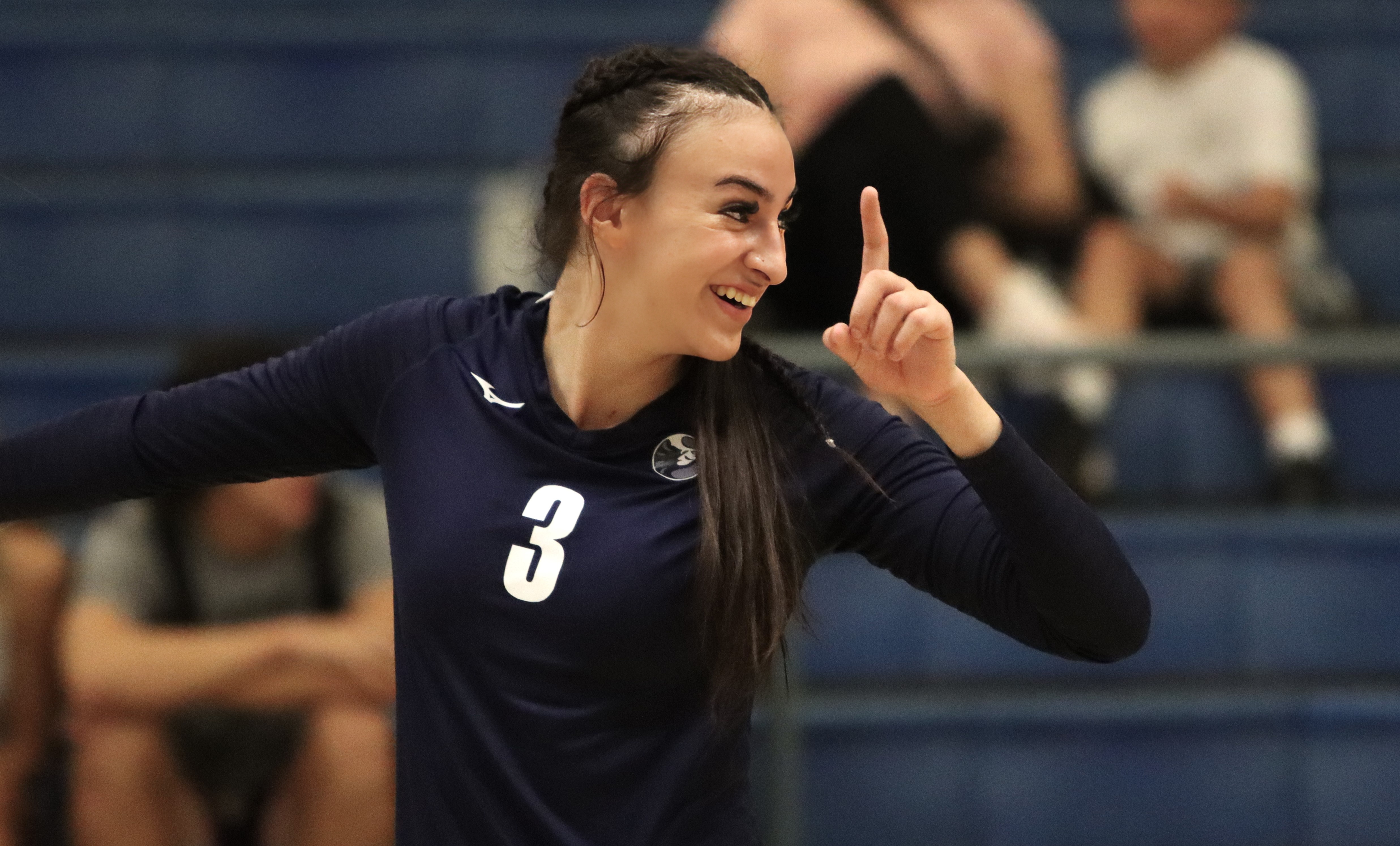 Ironwood Ridge is 9-8 on the year overall but that record is somewhat misleading with the bulk of the Nighthawk matches coming during a trip to the Big Island of Hawaiʻi to play in the Kamehameha Schools Labor Day Classic in late August. For purposes of AIA competition and seeding, the Nighthawks improved to 6-2 overall and 1-0 in the 5A Southern Region after beating Marana 3-1 Wednesday night on the road.
Marana is now 5-4 overall and 0-2 in the 6A Conference with region play still a week away after the Tigers return from competing in the massive Epic Tourneys Volleyball Invite, to be played in the Tempe and Chandler area, along with 111 other programs starting on Friday.
Ironwood Ridge is led by senior Anissa El-Ali who is in the top ten statewide in kills and she put down an unofficial 29 kills in the victory over Marana with sophomore setter Lydia Litkenhus collecting 35 assists. Junior Emma Klett had eight kills.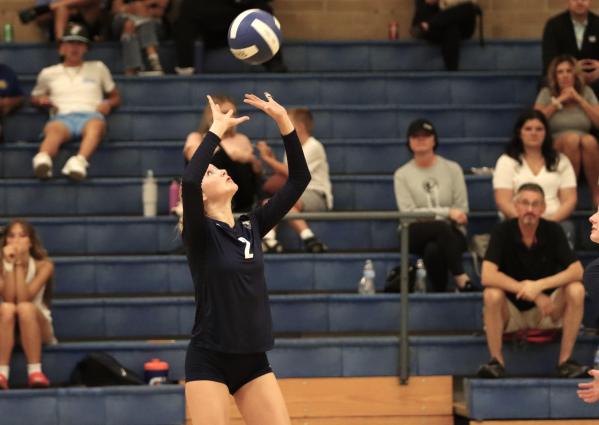 Lydia Litkenhus. (Andy Morales/AZPreps365)
Ironwood Ridge took the first set 25-15 but the Tigers led 19-17 in the second set on a couple of aces from senior Hannah Dotson, but a score from El-Ali and a block from junior Aubree Rauch, tied the set up at 19-19. A service error gave Marana a 20-19 lead and a play from senior Natalie Glasshoff to senior Danielle Ives tied the set up at 21-21. Ironwood Ridge closed the set out on a 4-1 run to win it 25-22 to go up 2-0.
Marana took control of the third set early, building a 13-9 lead, but a couple of aces from senior Samantha Sotelo and a kill from El-Ali and another from Klett, put the Nighthawks up 15-13. The Tigers went on a 9-1 run from there, highlighted by two blocks from Marin Patton and another from Ella Bowser, to take a 22-16 lead. A couple of aces from Ives closed out the 25-19 win for the Tigers to cut the Ironwood Ridge lead down to 2-1.
The two teams played evenly in the deciding set with the Nighthawks leading 19-18 but El-Ali took control the rest of the way with three scores to pace Ironwood Ridge to a 25-20 win and the 3-1 advantage.
Glasshoff collected 21 assists with junior Ella Joplin connecting on eight of those. Junior Anelamailani Tuatoo had four kills.
The Nighthawks will be in Las Vegas this Friday and Saturday to play in the Durango Fall Classic, along with about 70 programs.
The Mesa Nike TOC is slated for Sept. 29-30, the Salpointe Lancer Invitational is scheduled for Oct. 6-7 and the Marana Mountain View Lion's Den Invitational is set for Oct. 13.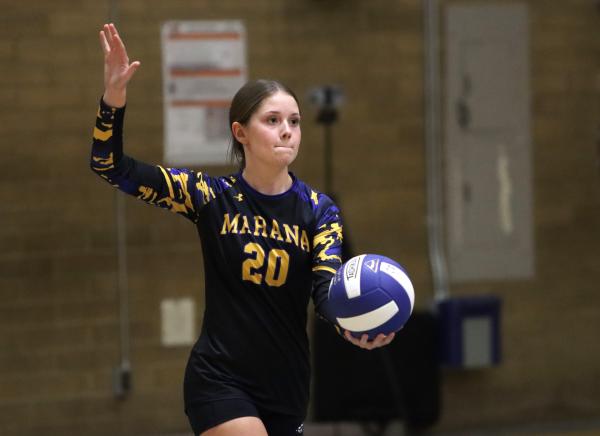 Natalie Glasshoff. (Andy Morales/AZPresp365)