Metro Tech dominates in 3-0 win over Casa Grande
September 23, 2023 by Raz Devraj, Arizona State University
---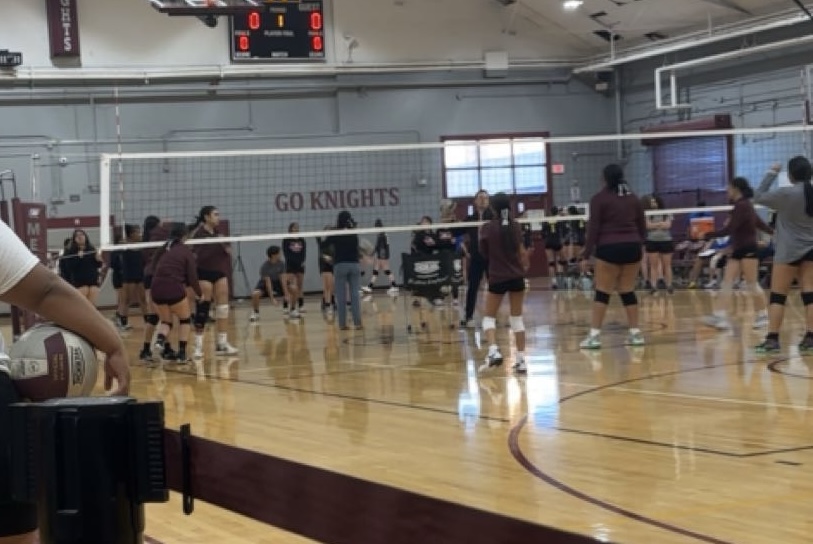 Raz Devraj is an ASU Cronkite School of Journalism student assigned to cover Metro Tech High School for AZPreps365.com
The Metro Tech Knights (7-1) once again proved why they are first in the 5A Metro Division with a dominating 3-0 victory over the Casa Grande Cougars (2-6) Thursday. The Knights handed the Cougars their sixth loss in a row and increased Casa Grande's losing streak to 18 sets.
There's no question that this Knights team is rolling. They have found what works, they have continued to stick to their system, and it's resulting in positive outcomes.
"We have been working to work as one on the court, we are constantly bonding off the court, and we are always determined to talk on the court because we figure that if we don't, nothing good is going to happen," senior star setter Alyssa Cuevas said.
The first set saw both teams ease themselves into the game. Lots of back-and-forth play where neither side found the opportunity to take control. Both teams' attacking style was to spike the ball cross-court, and it was working as each team traded points for a majority of the first set.
What worked for the Knights was their ability to settle the ball down and make sure they had three solid touches before sending it back over. Making sure they got the ball to their setter and then placing it in an ideal spot for one of the hitters to finish the job. The Knights were able to pull away from a tight match and take the first set 25-15.
"It's very important to get three touches because sometimes against really good teams if we send a free ball over we would get dominated that same exact way," Cuevas said.
Casa Grande junior Jaiden Luchene was an offensive juggernaut leading her team's offensive production. Any chance her team had to give her the last touch it did and she made it count. Luchene kept her team in the game all three sets and was the only Cougars player who gave the Knights constant difficulties defensively. Although she did everything in her power to try and win a set for her team, the Knights were able to adapt and limit her number of kills as the game went on.
"Just our defensive coverage and being in the right spot helped. That girl did a really good job at hitting the ball line," Metro Tech head coach Bryan Heckler said.
It seemed to be another close game to start the second set as both teams were able to execute offensively. The score was 10-10 before the Knights started to lock in and completely tighten up on defense.
From that point, the Knights went on a 10-0 run during which everything from serving to blocking to hitting seemed to be going right. It wasn't about who could be better offensively anymore, but which team would make fewer mistakes defensively in order to run away with the set.
It was a strong set from the Knights. Their ability to control spikes, settle the ball down and hit it back in a way to which the Cougars couldn't react propelled Metro Tech to a 25-18 second-set victory.
"Communication, reducing those errors, placing those serves in certain spots. I think that really helped our group as well as having everyone working together," Heckler said.
The Knights carried that dominant play into the last set. They were playing with confidence in their serving and were blocking every chance they got. They looked comfortable, were in a groove and the Cougars had no answers for the Knights' performance.
The Cougars panicked and it showed on the court. Too many serves that landed out of bounds and not enough communication were reasons the Cougars had trouble in the third set and the Knights were able to walk away with the sweep.
Next up on the schedule for the Knights is the Epic Tourneys Volleyball Invite where they will look to continue to improve, gel as a team, and be prepared for their next conference game against the South Mountain Jaguars.
"I am looking forward to growing with my team and getting to play with each other more," Cuevas said.