Perry's defense starts in the middle
November 20, 2023 by Jackson Adlhoch, Arizona State University
---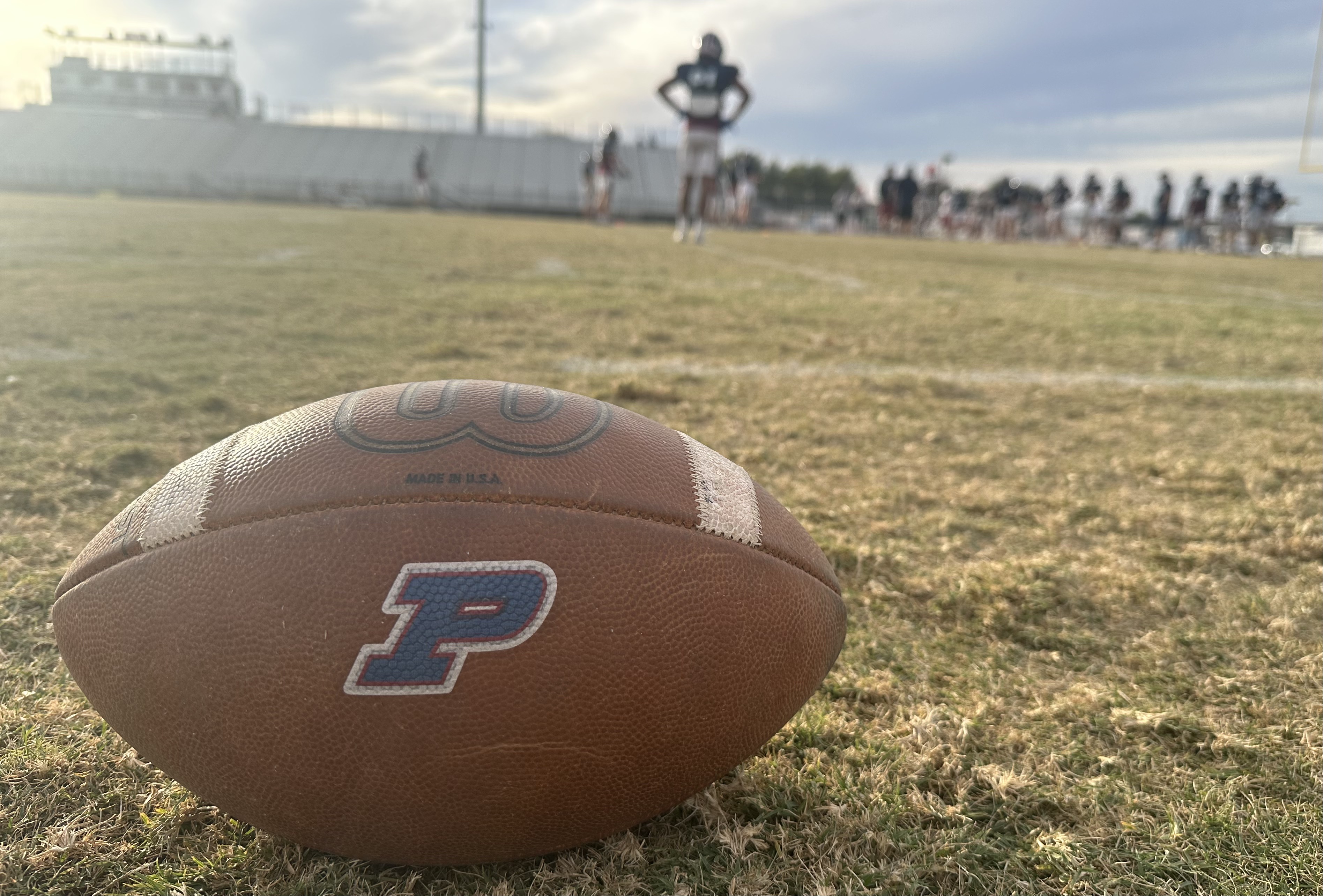 Jackson Adlhoch is an ASU Cronkite School of Journalism student assigned to cover Perry High School for AZPreps365.com.
Perry football's linebacking core has been dominating through the regular season into the 6A conference playoffs.
Senior linebacker Gage Hatch has been the head of the snake. He averages a team-high 8.5 tackles per game and is Perry's vocal leader.
"He's the one who gets everyone lined up, he makes all our checks, he makes all our calls, he's everything," Perry's linebacker coach Tyler French said.
Hatch's teammates have nothing but praise for him as well.
"It just makes everything so much easier, if I'm doing my job, he's doing his, so it just works out every time," junior middle linebacker Nate Lauritzen said.
Lauritzen had a game-sealing interception to beat Mountain Pointe last Thursday, Perry's first playoff win in five years.
"I think that's who Nate is," French said. "He has an instinct, he has a knack for the ball and all that play did was just showcase that."
While the pick last Thursday was a huge play, Lauritzen's journey with this team began long before that postseason game.
"Nate's been good for us all year too, he started the season actually with a bang against Desert Vista causing a bunch of turnovers," Perry defensive coordinator Justin Clare said.
So what is it that makes this linebacker room so special?
"It's all in our consistency, everyday we just come out, working out, none of us missing a day. Each of us holding each other accountable is the biggest thing," Hatch said.
French noted that the linebackers couldn't have achieved what they have this season alone.
"We are one of the hardest working groups on the team, but their success revolves a lot around what our D-line does too," said French. "They don't have their success without the success of the D-line."
Clare further explained what Lauritzen and Hatch mean to the team.
"I think everyone looks to those guys for leadership and they got trust in them, when they play well it just builds everyone else's confidence around them to play better," Clare said.
The Pumas linebackers have been instrumental to all of their success this year, but their entire defense as a whole is what seems to make them who they are.
"It's a defense that loves to go play defense," French said. "We don't like sitting on the sidelines, we want to be out there, we want to go and compete."
The sixth seed Perry will play at No. 3 Saguaro Sabercats in the 6A playoffs quarterfinal round on Friday
"That changes our mentality, coming from home, barely winning that game, to going out playing a big name team, so they say, gives us that drive to knock them off the board," Hatch said.