Funding volleyball fun at Metro Tech
November 19, 2023 by Collin Landry, Arizona State University
---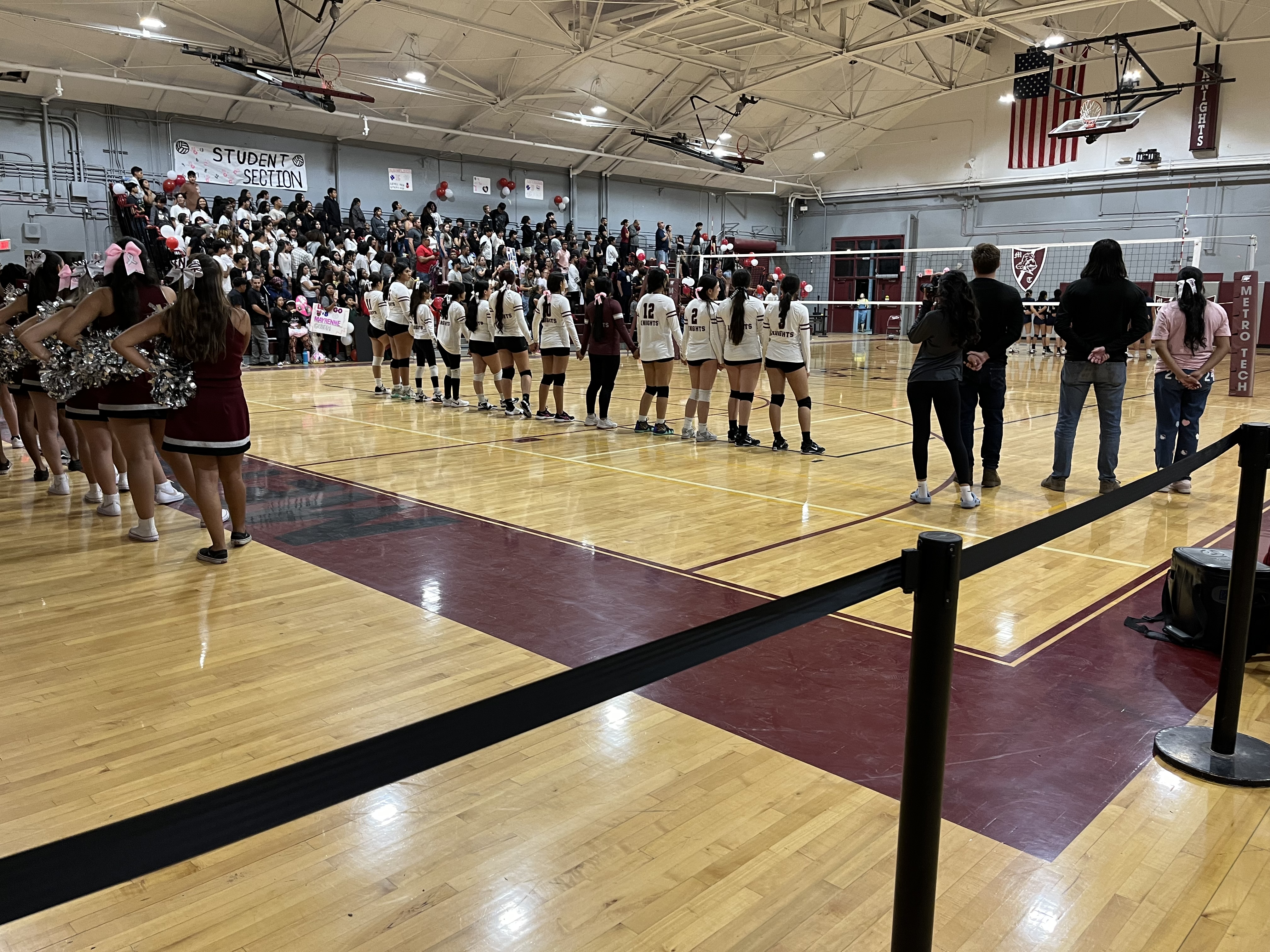 Collin Landry is an ASU Cronkite School of Journalism student assigned to cover Metro Tech High School for AZPreps365.com
The Metro Tech Knights volleyball teams have been very successful over the past few seasons, with both the boys and girls teams taking home divisional titles in 2021 and both scoring multiple playoff appearances. What are the reasons for their success?
While head coach Bryan Heckler has drastically improved the programs, money is another reason.
So how are the Knights volleyball teams funded?
According to athletic director Chad McClusky: "The teams' ticket revenue from games goes directly to the district office, the district office later allocates funds for each school to utilize when ordering equipment and uniforms. The school rotates what is ordered each year, meaning that one year the school will order uniforms, and then the next year the school will order equipment."
The Knights have utilized the equipment part of their budget to help develop their teams, spending it on serving machines and other equipment to help the teams improve during practice, The upgrades in equipment save time in practice, allowing the team to spend less time on the little things and more time to concentrate on bigger aspects of their game. Serving machines can provide more consistent and accurate balls during practice. With humans serving, there is often some human error. The machines significantly reduce the possibility of that happening, saving time and resulting in more productive practices.
The teams also have on-campus clubs that are set up with sponsors to support the teams and encourage students to try the sport. At Metro Tech, Heckler sponsors the volleyball club. It's for those who want to play volleyball but either don't play on the school's team, or who want to play during the off-season.Boys and girls from 15 to 18 years old are welcome to join.
"The primary goal of the volleyball club is to help support volleyball players in Phoenix," Heckler said.
The club has been primarily funded through membership dues. The goal is to get even more students interested in volleyball and to give them access to play.
The volleyball club also has an account set up with the school's bookstore, where it is allowed to accept gifts, donations and Arizona tax-credit contribtions. The club also engages in various fundraisers to support the schoo'l's team.
"Those club accounts can be used by the sponsor and club, through a meeting and vote, to purchase new equipment, additional uniforms, warm-ups, backpacks, and to pay for an end-of-season banquet, as some examples," McCluskey said.
The club has held a variety of events to raise money for the team, including merchandise sales, car washes, concessions sales, crowdfunding, "snap raises" and other fundraisers.