Hoffman uses football as academic motivator
October 5, 2017 by Gabby Rivas , Arizona State University
---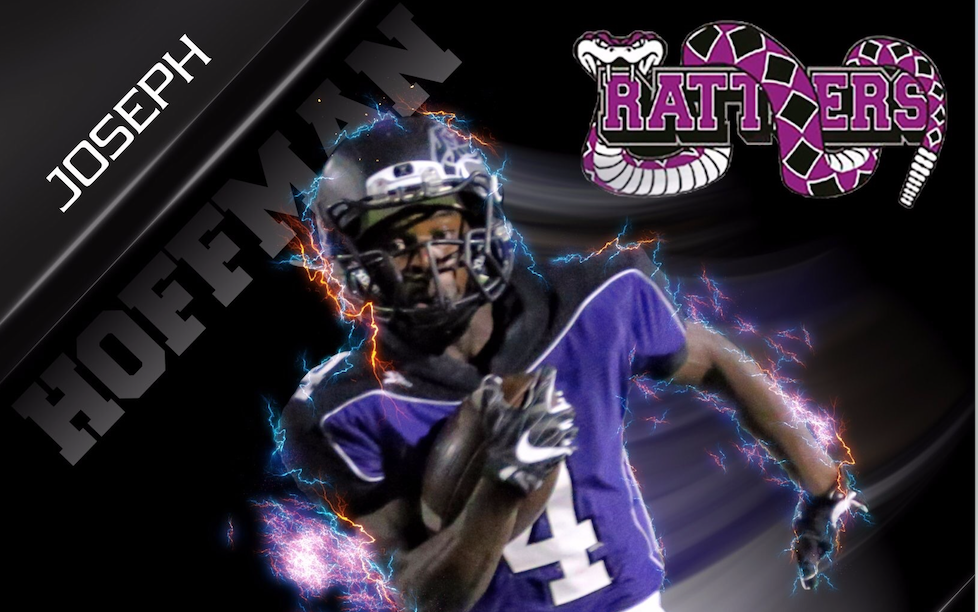 Joseph Hoffman was born in the country of Liberia. His parents moved his family from Liberia to the United States at the age of 3 in hopes of giving him and his sister a better life.
Now Hoffman is a varsity athlete at North Canyon High School, playing football and competing in track and field. Hoffman, a senior running back, is currently averaging 63 yards a game.
Hoffman began to play football in his 5th grade year, and was inspired by his older cousin who played football as well.
"I wanted to be just like him," Hoffman said.
In his freshman year of high school, Hoffman faced several academic hurdles. He was close to failing a majority of his classes and wasn't putting much effort into his schoolwork. Jacob Kluch, North Canyon's Athletic Director, spoke about Hoffman's academic transformation.
"He began to have a different mindset and started getting amazing grades," said Kluch.
The Paradise Valley Union School District requires athletes to have grades higher than Fs in order to be eligible to play, but most schools will not even allow Ds. Hoffman has maintained his grades for past three years, making him eligible to play in every game.
Hoffman now takes a deep appreciation to how far he has come, crediting football for helping him stay motivated in school.
"Sports keep me in school and help me stay focused on my academics," said Hoffman. "It motivates me for the future."
Hoffman also thanks his mother, his biggest inspiration, for helping him stay on track in life.
"My mom always keeps me in check, she supports me in everything I do," said Hoffman.
Hoffman's biggest motto in life? Keep moving forward.
"I never knew football would play this big of a factor in my life when I was little, but it means everything to me now."
Currently, Hoffman is excelling in his all of his classes. His favorite subject in school is math. His favorite class is economics, and he credits his teacher for his passion in the subject.
Hoffman hopes to attend Arizona State University next fall and wants to major in Communications. Hoffman would also love to play football or run track for the Sun Devils next year.