AIA to host first-ever Native American Basketball Classic
February 27, 2018 by Seth Polansky, AZPreps365
---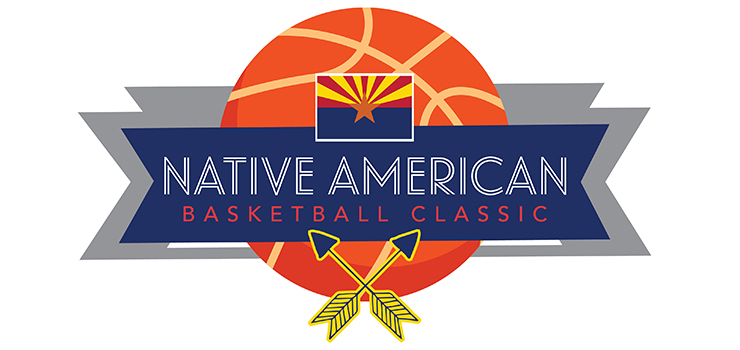 The AIA will host the first-ever Native American Basketball Classic showcase on March 10 at Arizona State University's Wells Fargo Arena in Tempe. The goal of the event is to celebrate Native American heritage and culture from around the state.
"We want to bring together as many Native cultures as possible in an environment that the participants and fans can share history and culture," said AIA Executive Director David Hines. "Native American schools have provided so many positives to the AIA as a whole, and that includes success in the athletic arena. It's great when we can recognize the impact these schools have had in our state."
Five games will be played – two boys, two girls and one unified contest. Matchups were determined in order to provide competition between tribal schools of different nations in the north and south portions of the state, and across conferences.
For tickets: click here | To watch games online: click here
Lineup (with conference affiliation and regular season finish):
12 p.m. – Girls: Monument Valley (3A, No. 12) vs. Valley (Sanders) (2A, No. 3)
2 p.m. – Boys: Page (3A, No. 9) vs. Alchesay (2A, No. 3)
4 p.m. – Unified: Hopi vs. Page
5 p.m. – Girls: San Carlos (2A, No. 7) vs. Ganado (3A, No. 1)
7 p.m. – Boys: Chinle (3A, No. 6) vs. San Carlos (2A, No. 6)
The contests will feature pregame National Anthems sung in a Native American language, and there will be halftime entertainment highlighting the participants' cultures. The Hopi High School JROTC Color Guard will present the state and national flags for all contests.
In order to minimize the financial impact the schools, the AIA will supply hotel rooms for all participating teams. In addition, money raised from the event will assist in offsetting travel costs.
All five games will be streamed live for free through AZPreps365.com and the NFHS Network.