Early offense and dominant relief pitching lead Horizon over Mountain Ridge
March 22, 2018 by Nicholas Badders, Arizona State University
---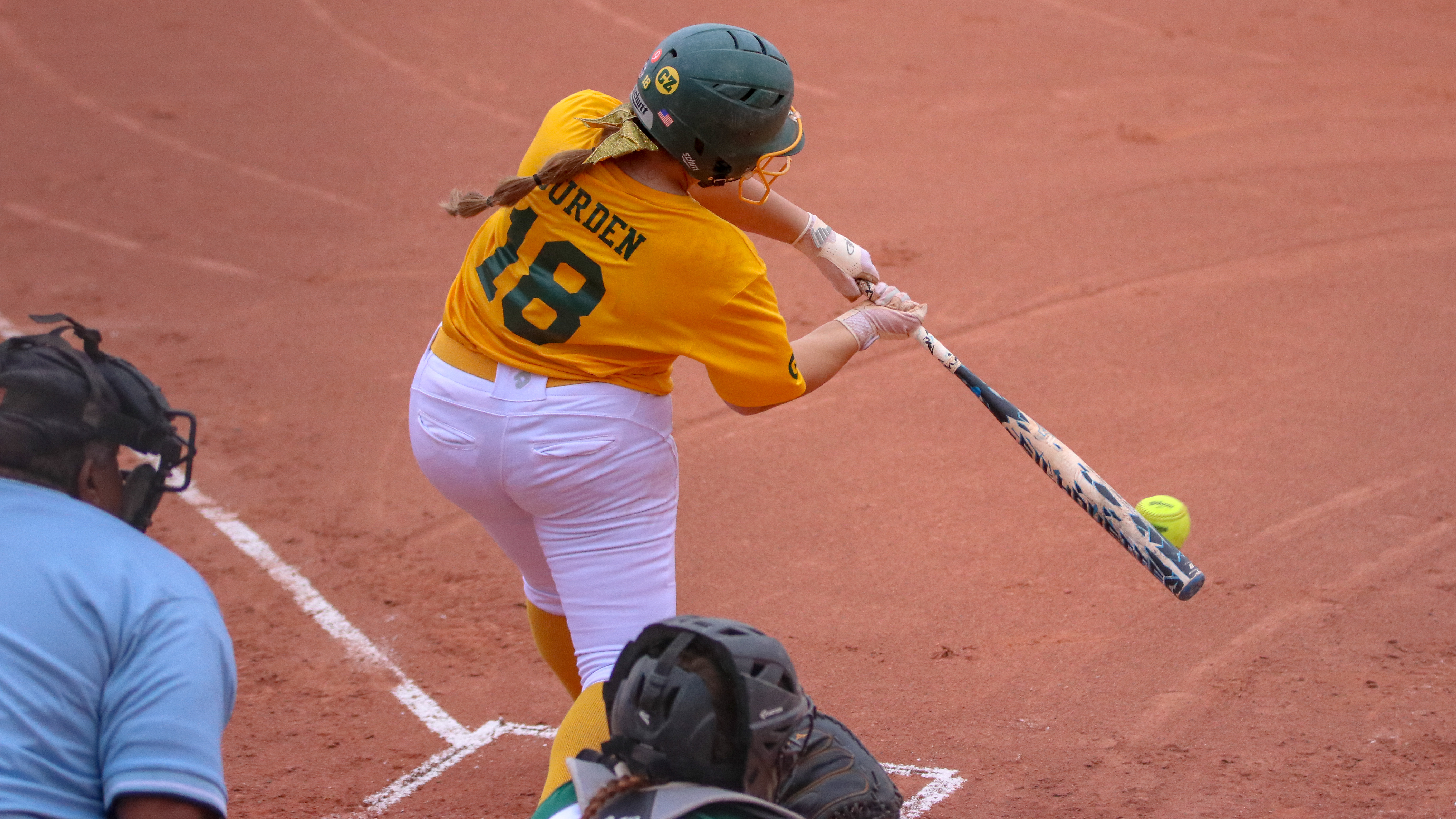 Every time she struck out a hitter Thursday evening, Horizon junior reliever Morgan Leinstock let out a scream, totaling 10 yells in her team's 3-0 victory over Mountain Ridge..
Strong pitching from starter Ashley Guilmette followed by a dazzling relief appearance from Leinstock kept the Huskies in the game after they scored three runs in the first two innings.
About those yells.
"In the past few years, I never did that," Leinstock said. "I just felt like our team was down so I get pumped up so everyone gets pumped up and we do good … I'm trying to get the game exciting."
She entered the game in the top of the fourth inning, after Guilmette threw allowed no runs on two hits while also striking out two.
Once Leinstock was in the game, she was nothing short of dominant, striking out the first two batters, then getting a third after a Mountain Lion batter reached on an error.
She struck out the side again in the fifth and then retired two in that manner in both in the sixth and seventh innings, with pair of singles from Mountain Ridge nine-hole hitter Paige Calhoun in the fifth and seventh innings the only blemishes on her final line.
"She's starting to find her grove, which is great," head coach Jackie Coburn said.
The key to Leinstock's success revolves around trying to improve with every pitch.
"I just stayed in the game," she said. "I'm more aggressive this year than I was the past two years … I feel like I'm getting better each time in every game."
Improving was exactly what she did, showing more emotion and fire as the game progressed.
The Horizon bats worked early and often as two first inning hits, from Ashlyn Senior and Breanna Burden, jumpstarted the offense. Burden's single drove in Senior from second base, her first of two hits on the day.
"When I go up to the plate, I don't think too much," the junior first baseman said. "Just make contact and see what happens, really."
After taking a 3-0 lead, the Huskies failed to produce offensively, recording three hits in the final four innings and not advancing a runner past second base.
"We were attacking, then not exploding," Coburn said after the win. "We were hitting her pitches and not ours … They beat us, we were getting deep and trying to hit her pitches, which isn't going to get it done."
Improving to 11-6-1, the Huskies now look ahead to Friday when they host the Gilbert Tigers in a non-conference game at 3:45 p.m.