Lexi Sweeney: Indoor and outdoor volleyball star
September 11, 2018 by Adam Noel, Arizona State University
---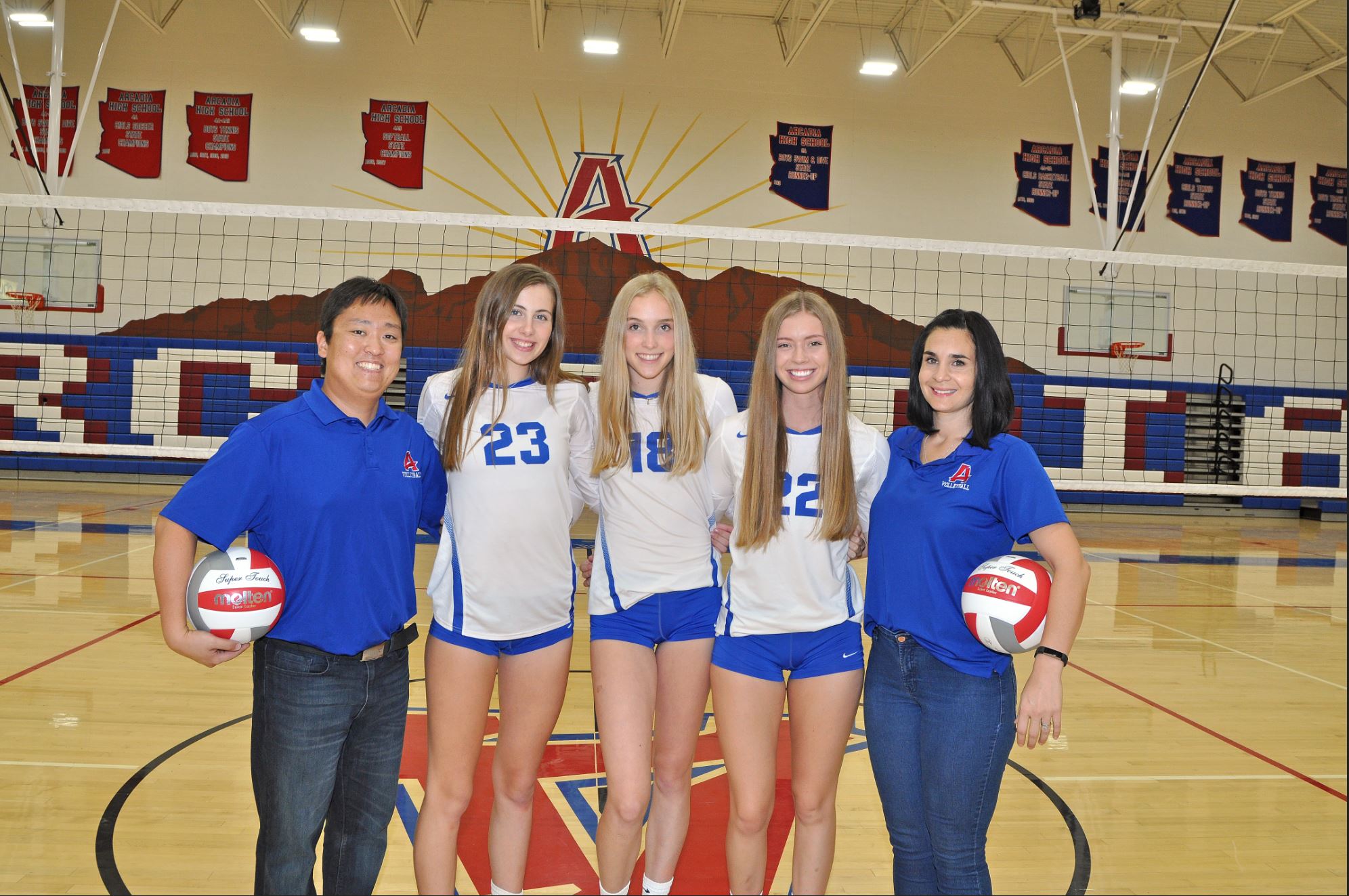 Lexi Sweeney's last game this season won't be the last of her volleyball career.
While others don't plan on playing at the next level, the middle hitter has already committed to playing beach volleyball at Arizona State University next fall.
A senior captain on Arcadia, Sweeney has been a part of the program since her freshmen year.
Sweeney is also a part of Arcadia's beach volleyball team, which is going on its fourth season.
Sweeney joined the beach team in her junior year and looks to lead the team this February.
"I'm so happy I get to keep playing the sport I love and to do it for Arcadia," Sweeney said. "To get to play both indoor and beach volleyball this year is super lucky because not a lot of high schools have that."
Although the school doesn't have a beach stadium, it holds practices at Indian School Park, which is about a 15-minute drive from the Arcadia campus.
Sweeney finds the change to becoming a leader a natural stepping stone in her career.
Alongside Helene Hart and Haley Westhoff, she is one of only three returning members to the team. These three have each stepped up in their own way and shown the younger players how they can improve.
"We have two sophomores on the team and they've done a great job so far," said Hart, a senior. "Those two and Zora Carrier, who has been very consistent, have just shown how talented the team is."
After two trips to the state and first round losses, this could finally be the year for Sweeney and her team. The team sits second in the 4A Desert Sky division at 3-1 and went 2-5 at the House of Payne tournament last weekend in Chandler.
The senior leads her team in blocks (15) and digs (126), both of which are key to a team's success. Sweeney only sits behind Westhoff in kills and aces. The two have often swapped leading the team in those categories.
But beyond the numbers, the team has noticed Sweeney's immediate contributions.
"I'm really happy with her leadership and how well she has played this early in the season," Westhoff said. "We have all gelled together and focus more on winning rather than outplaying one another."
Westhoff has played with Sweeney since freshmen year and although she too could continue playing into college, she has her eyes set on academics and attending Duke University.
"Honestly I think we have more experience this year because our returning players, like Sweeney, have played in state in back-to-back years and dealt with those pressure situations," said coach Jackie Bunker.