A tale of two Kitnas at Brophy
September 18, 2018 by Daniel Eidman, Arizona State University
---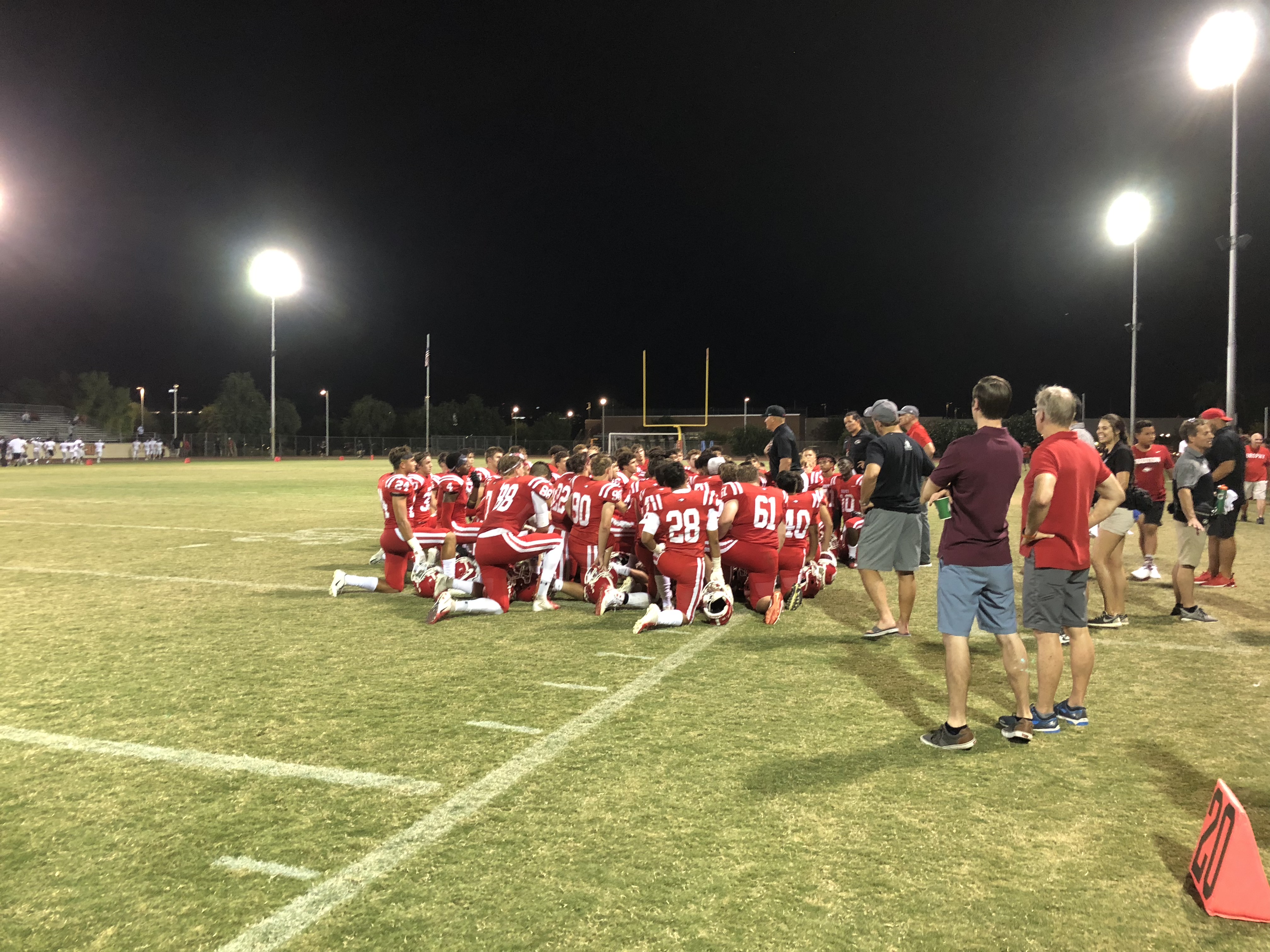 Jon Kitna walks off the field after drilling his offense hard for 40 minutes after a heavily penalized in last game.
The Broncos' coach is still wound up but his body relaxes and his face breaks into a big grin when asked about his quarterback.
"I love it. One of the blessings of my life," Jon said about Jalen, the Broncos 15-year-old quarterback.
The ex-NFL quarterback relishes the time with his son and the opportunity to watch and support Jalen's maturation at the position he once flourished at.
Jon maintains a professional relationship on the field despite normal paternal instincts.
"I don't notice it (their relationship)," said assistant coach Christopher Ramsey, "He rides him pretty hard, but he rides everybody pretty hard. We just need the right guy out there."
Jon wasn't sure Jalen would start at quarterback this season. He had to earn it.
Jalen beat three other players for the starting position and all are at least a year older. While the ultimate decision on starter goes to the head coach, Jon said the quarterback coach recommends the player who gives the team the best chance of winning.
Jalen has thrown for 700 yards, third-most in the 6A Premier Section, and has 11 touchdown passes as he has helped the Broncos to a 4-1 record.
Jon said his son's biggest trait is he is a student of the game even at 15.
"He reads coverages well. He loves the game. He sits down, watches NFL games and reads the plays and says, 'Hey! That's our play,'" said Jon.
Jalen believes his bond with his father has been strengthened on the football field as well as at home.
"I've loved every minute of it," said Jalen.
The Broncos face Alhambra at home Friday at 7 pm.