Brophy outlasts Hamilton 14-13
September 28, 2018 by Daniel Eidman, Arizona State University
---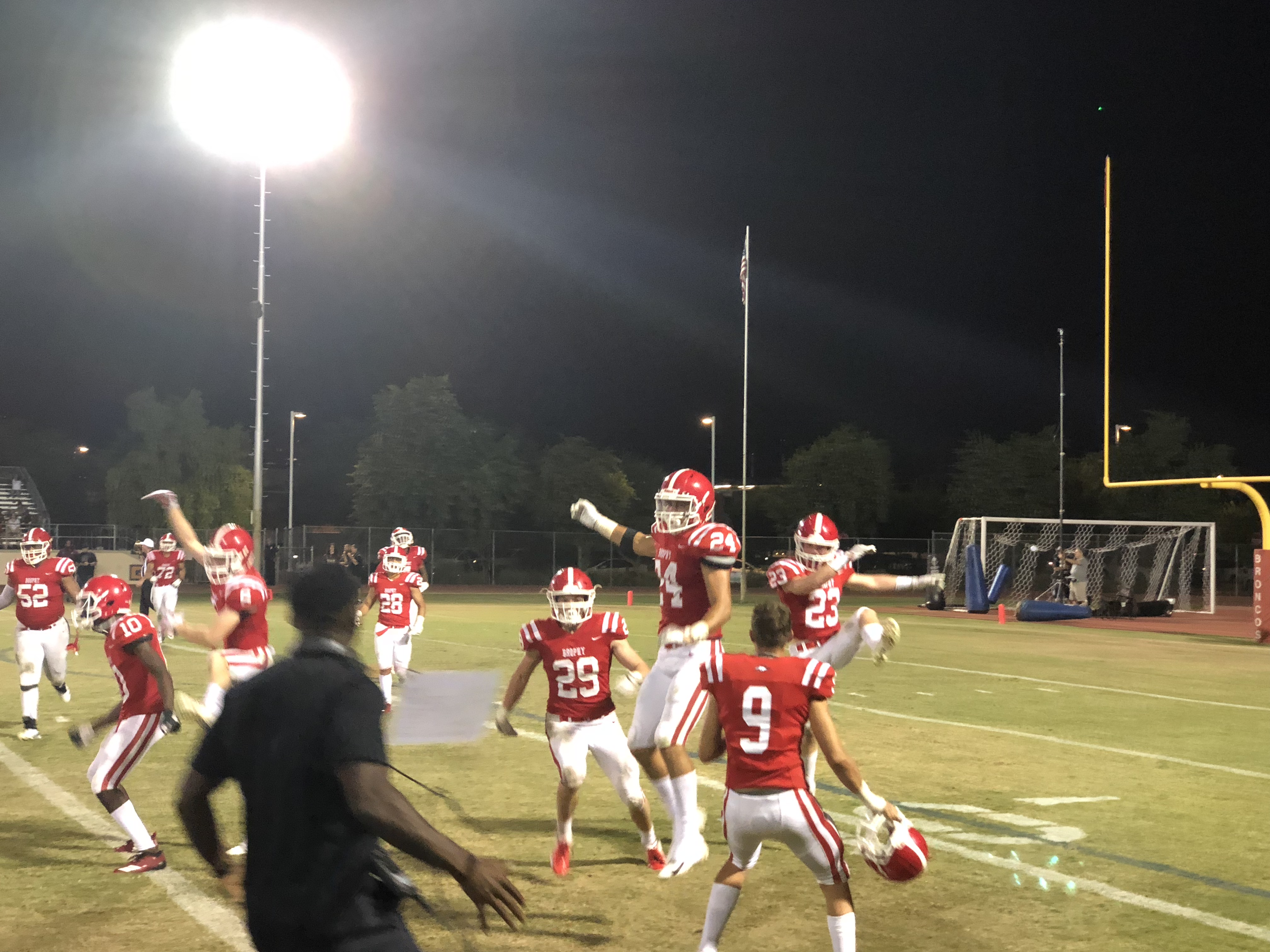 Brophy's defense gave coach Jon Kitna a peresent Friday.
Linebacker Michael Diaz's fourth quarter interception capped the Broncos second half shutout of Hamilton and provided Kitna with his first Premier Section victory.
"We had to play disciplined," Kitna said after the 14-13 win."It was a big game for our kids. As much as I tried to play it down it had a different feel to it and we had to calm them down.''
The defense dominated the Huskies in a second half in which Jalen Kitna pitched to John-Anthony Gonzales for the go-head touchdown with eight minutes left.
"The thing about our defense is you're gonna see 11 guys hustling to the ball every single play," said linebacker Will Broucek. "That's what sets us apart from other teams."
The Broncos (6-1), who are at Chandler (5-1) Friday, trailed 13-7 at the half.
While the Brophy offense struggled in the second half, the defense dominated a powerful Huskies ground game.
They forced the Huskies to throw the ball, which forced quarterback Nick Arvay to throw three interceptions, the last to Diaz.