Mistakes doom Hamilton in loss to Brophy
September 28, 2018 by James Johnston, Arizona State University
---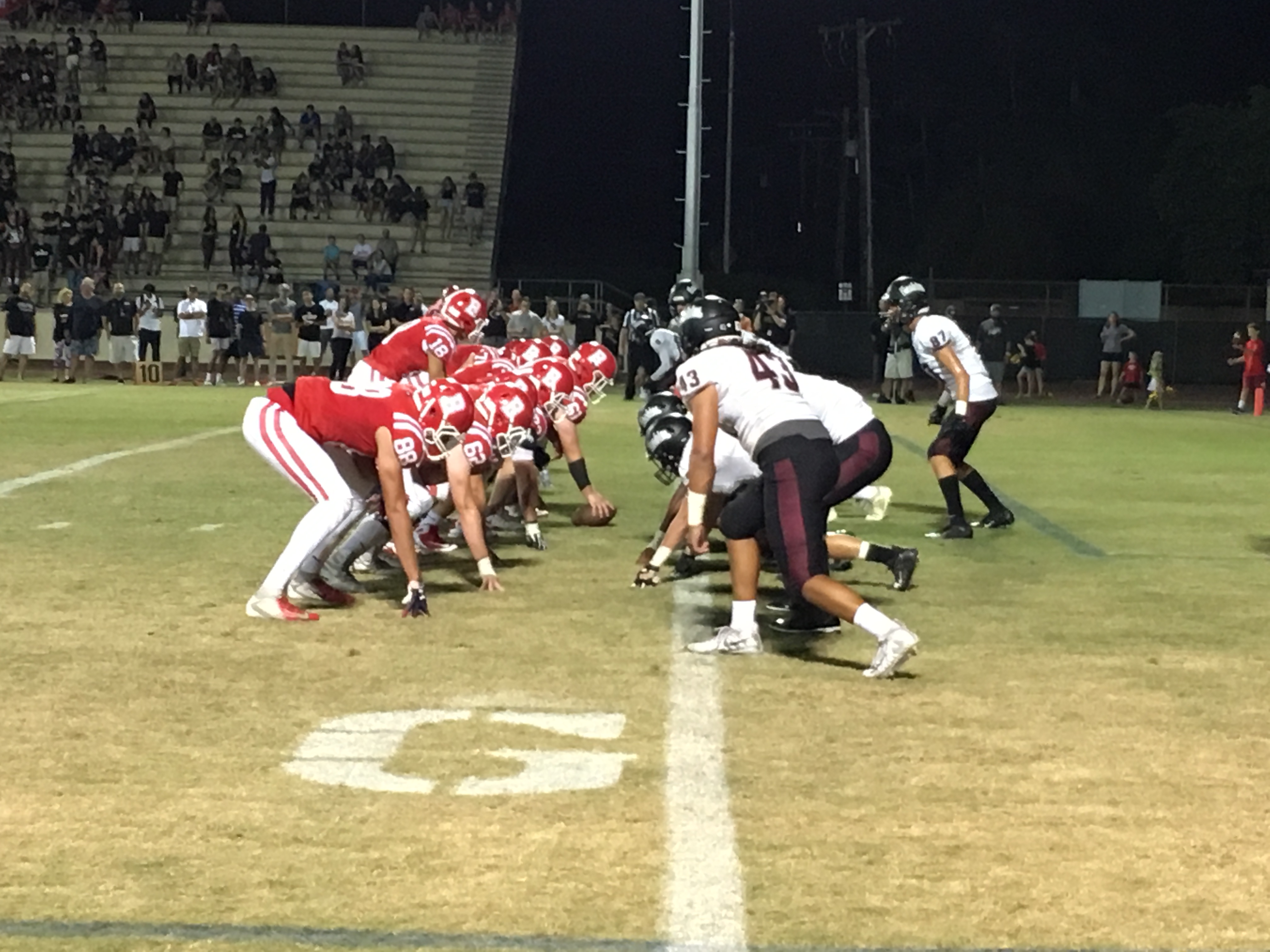 Things looked optimistic for Hamilton early on Friday, but miscues came back to haunt them late, ultimately preventing them from handing Brophy Prep their second loss of the 2018 season.
Brophy's defense picked off five passes from Hamilton quarterback Nick Arvay, effectively shutting down the Huskies' offense. Hamilton did not get into Brophy territory the entire second half, despite leading 13-7 at halftime.
"Our defense was flying around all night," senior safety Sully Shannon said. "The young guys stepped up tonight and that's how we won the game." Shannon accounted for two of Brophy's takeaways on the night.
Even when things did work offensively for Hamilton, they were unable to convert on opportunities and shift the momentum in their favor. They missed a 31-yard field goal after Brophy fumbled in their own territory on their first possession of the game, and had a PAT blocked after their second touchdown late in first half.
Despite the problems offensively, Hamilton's defense bent but didn't break for much of the game. In the middle of the third quarter, Brophy drove the ball all the way to the Hamilton 1-yard line before fumbling the ball into the end zone for a touchback.
Brophy had their share of issues on special teams as well, missing a 21-yard field goal after getting the ball deep in Hamilton territory on an interception by junior defensive back Trevor Klein.
The Hamilton defense eventually got worn down though, allowing a 12-yard touchdown run from Brophy's senior running back John-Anthony Gonzales. This gave Brophy their first lead of the contest with 7:37 left and proved to be the decider.
"They played their tails off," Hamilton head coach Mike Zdebski said. "You get that many shots from close range and all you've got to do is get one to work."
Despite the victory, Brophy head coach Jon Kitna saw plenty of room for improvement from his team.
"We're better than how we played," Kitna said. "If I only cared about winning, I'd be ecstatic right now, but too many self-inflicted wounds in this game."
Hamilton will look to bounce back from this close loss next week when they go back on the road to play Basha on Oct. 5 at 7 p.m.