BOYS HOOPS: Buena over Sabino 72-62; preview of the Sabino Holiday Tourney
December 21, 2017 by Andy Morales, AZPreps365
---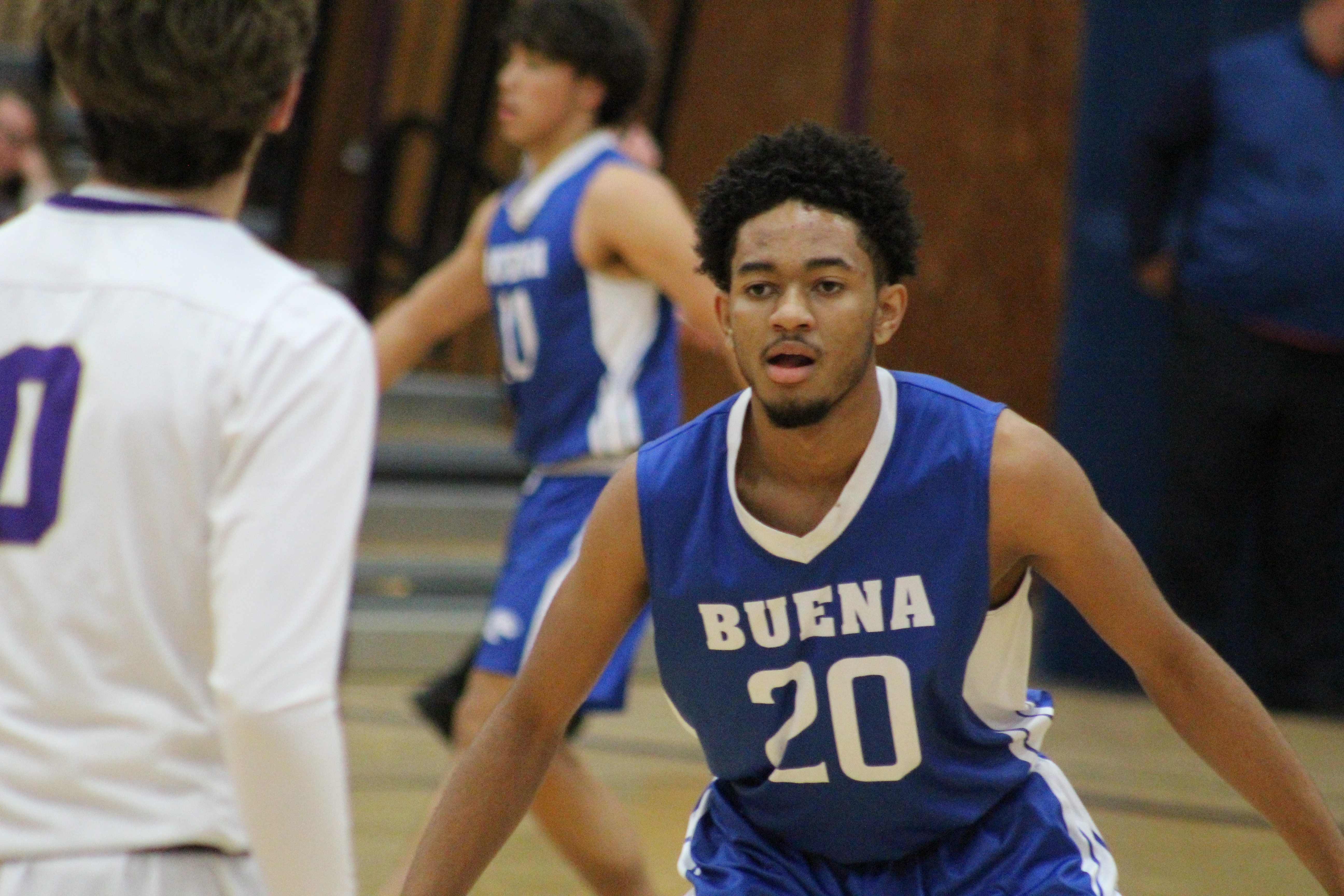 Kino Bellinger (Andy Morales/AZPreps365.com)
Buena took advantage of a couple of huge runs to get past Sabino 72-62 on Thursday night. Down 16-9 with 46.2 seconds left in the first quarter, the Colts went on an 11-0 run to go ahead 20-16 and another 11-0 run erased a 42-39 deficit to go up 50-42 with 6:55 left in the game.
The Sabercats were able to fight back and keep things close through three quarters but the Colts increased their lead to 70-53 with 1:20 left, only to see Sabino make one final push to cut the final score down to 72-62. The difference in the game was the play of Buena senior center Cyrus Thomas.
At 6-foot-5, Thomas was almost unstoppable underneath and he led all scorers with a career-high 28 points, including 12 points in the final five minutes alone.
The loss dropped Sabino to 6-4 overall but the Sabercats are 4-0 in the 3A Conference and 3-0 in the 3A South Region. The Sabercats entered the night ranked fifth in the 3A Conference.
Buena is ninth in the 5A Conference with a 10-2 overall record and 1-1 in conference play. The Colts will begin region play in January.
Thomas may have been the difference Thursday night, but junior standout Kino Bellinger is the main Colt. Bellinger is averaging over 20 points a game for Buena and he scored 17 against Sabino. He scored a career-high 37 points against Douglas last Friday in only three quarters of play, setting a school record for 3-pointers in a game with 11.
Junior Grant Ward added 10 points for Buena and senior Dominic Mooney, Jr. scored eight.
Sabino senior Daniel Joseph led the Sabercats with 23 points and senior Jason Johnson scored 21. Junior guard Blake Rustand collected eight points.
The two teams might meet again next week at the Holiday Basketball Tournament hosted by Sabino. 12 teams are scheduled to take part including the Ocean View Seahawks (8-2) of Huntington Beach, California. The tournament will run from Dec. 27-29.